When you've watched Star Wars as much as I have (and God help you if you have), you've probably got the majority of the films floating around in your head. Video clips. Audio clips. Weird theories. (SNOKE IS LUKE SKYWALKER'S CLONE!!!) And, again, if you're like me, you sometimes get them a little mixed up.
The other day on Twitter I ran across a black and white still from The Empire Strikes Back with Vader and Boba Fett standing in the carbon freeze chamber. For some reason, my mind attached a couple of quotes from a different part of the saga to the image. It made me laugh, so I made it into an image and tweeted it out.
From there, I decided that hey, why not make this a thing? So, for good or ill, I set to work. The first batch you can see below…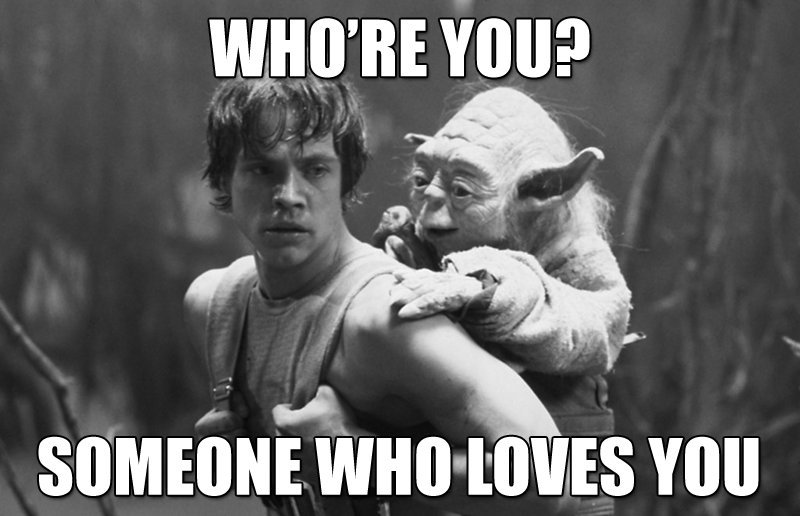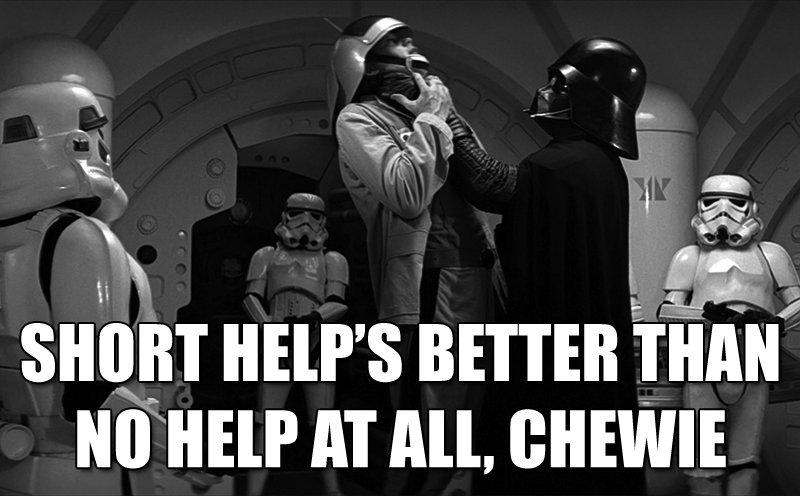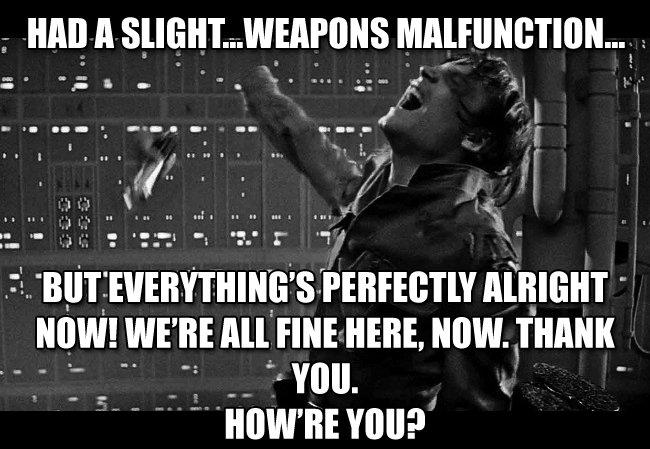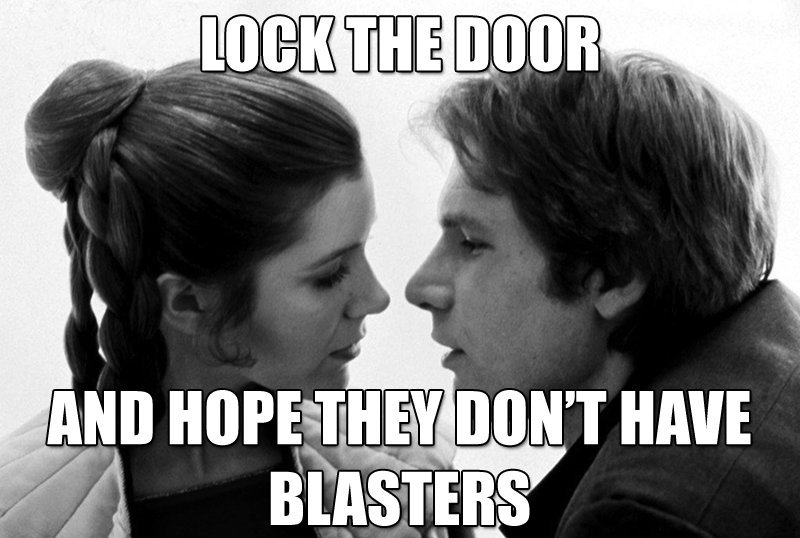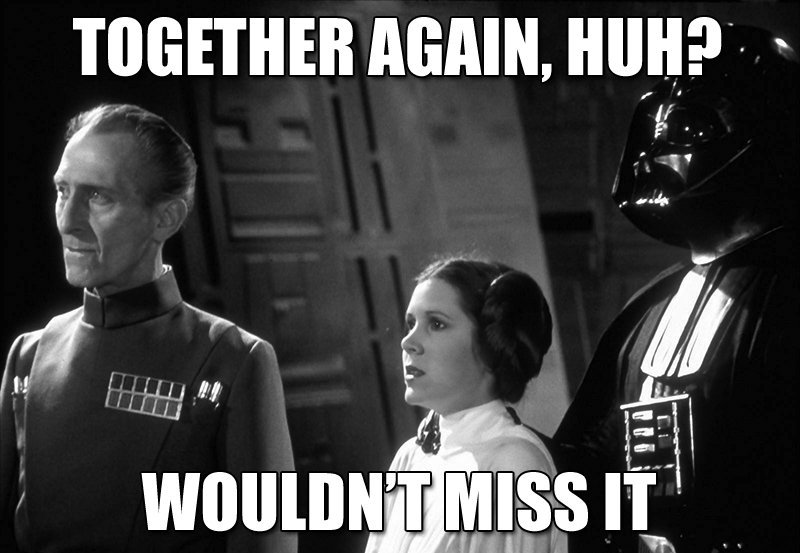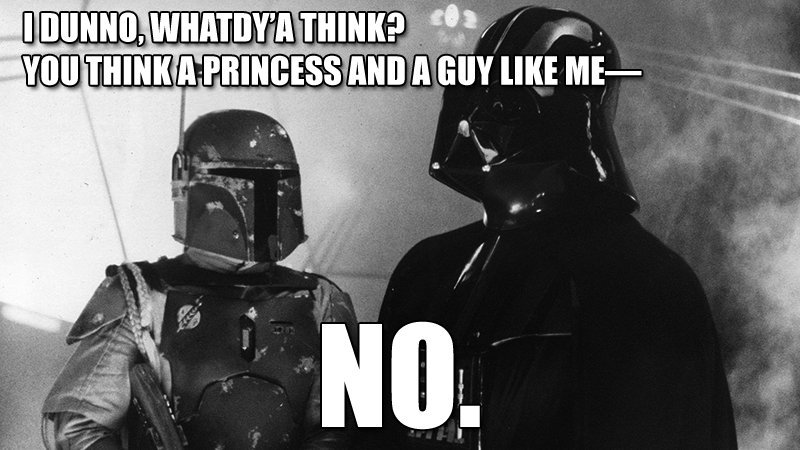 I'll probably continue this trend in the future. Follow me on Twitter to see them when new mismatched quotes appear, and feel free to make or suggest your own!